Welcome to Bayne Mobile Veterinary Services
Your Veterinarian in Rochester Hills,MI
Call us at 248-506-1104
We Go The Extra Mile...So You Don't Have To! Call us right away at 248-506-1104!
Bayne Mobile Veterinary Services offers quality veterinary care to those in the greater Rochester Hills area. Focusing on dignity, love, and compassion, our primary concern is ensuring the comfort of your pet while building a trusting relationship with pet owners. Bayne Mobile Veterinary Services offers the luxury of outstanding veterinary services that are brought right to your own home, minimizing the amount of anxiety and stress that so many animals feel when going to a standard veterinary center.
Dr. Norman Bayne has continued to foster his love of learning ever since graduating from Michigan State University's College of Veterinary Medicine by exploring the latest technology and practices available in the field. This has allowed Dr. Bayne, along with his outstanding staff, to develop comprehensive and efficient techniques to help keep your pet feeling their best throughout their lives, starting with kitten and puppy check-ups and vaccinations. We also provide wound care, parasite interventions, wellness exams, and behavior consultations. Here at Bayne Mobile Veterinary Services, we would be honored to be able to meet you and your pet to ensure they are as healthy and happy as possible. Please feel free to explore our website and contact us at 248.506.1104 or through our website with any questions!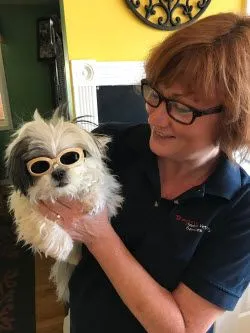 At Bayne Mobile Veterinary Services, we treat your pets like the valued family members they are. Contact Bayne Mobile Veterinary Services Today!
Dr. Norman Bayne
Rochester Hills Veterinarian | Bayne Mobile Veterinary Services | 248-506-1104
3005 Lexham Lane,
Rochester Hills, MI 48309